Big Bands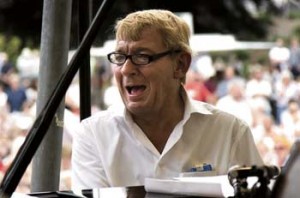 Under Copenhagen Jazzfestival 1998 blev et afbud fra bluessangeren Peter Thorup startskuddet på Bobo Moreno's etablering som Danmarks førende big band sanger, da Thorup sprang fra en koncert med Niels Jørgen Steens A-Team i Kongens Have. Moreno blev kontaktet, og med få timers varsel lærte han Thorups repertoire og gennemførte koncerten. Det blev til en permanent plads i orkestret, og i tiden efter, fulgte koncerter med et hav af big bands, heriblandt Ernie Wilkins Almost Big Band, Tivoli's Big Band, Klüver's Big Band, DR Big Bandet og Glindemand's Orkester.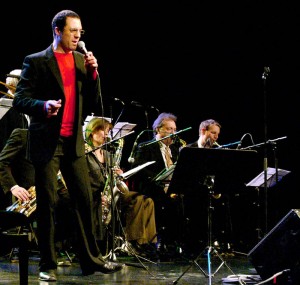 Og Bobo Moreno befinder sig godt foran et big band, og bruger gerne den store lyd til at dyrke sin forkærlighed for de store amerikanske big bandsangere som Sinatra, Nat King Cole, Tony Bennett, Mel Tormé og Sammy Davis jr. Siden 2003 har han fast hver sommer stået i spidsen for Tivoli Big Band på plænen i Tivoli i deres populære lørdagsballer, med et repertoire hentet både fra swingæraen og den bredere soulhistorie. Med sin overbevisende fornemmelse for stil har han bevæget sig ubesværet fra genre til genre, hvad enten det var på turné med Klüvers Big Band og the Rolling Stones fortolkninger, eller i sprød duet med Cæcilie Norby, på juletur med DR Big Bandet rundt om i landets koncerthuse.
A cancellation at short notice from Danish blues great Peter Thorup for a gig with Niels Jørgen Steen's A-Team at the 1998 Copenhagen Jazz Festival, accidentally became the starting point for Bobo Moreno's rise to leading male big band vocalist in Denmark. Thorup was unavailable so Moreno was called in as a replacement, and in a few hours he learned the songs and did the show with an all star line-up of Denmark's finest jazz musicians! Moreno became the singer of the band from that day on, and was soon after in hot demand with big bands all over the country, among them Ernie Wilkins Almost Big Band, Tivoli's Big Band, Klüver's Big Band and the Danish Radio Big Band.
And the big band sound becomes Bobo Moreno well, as it provides the perfect setting for him in which to indulge in his deep rooted love for the great American big band singers such as Sinatra, Nat King Cole, Tony Bennett, Mel Tormé and Sammy Davis jr. With his uncanny sense of style he moves effortlessly between genres, weather it be latin interpretations of the Rolling Stones, smooth swinging Nelson Riddle arrangements or soulful Motown Revue classics!